Turrican II AGA - MS-DOS Port mit Original Amiga Charakter Sprite (v1.15 vom 03.02.2023)
Muzza werkelt schon länger an einem MS-DOS Port für AGA Amigas. Die Demo Versionen waren schon fantastisch spielbar. 50/60Hz, CD32 Controller Support, verschiedene Schwierigkeitsmodes, Original Amiga Charakter Sprite etc. Vielleicht gibt es eine Veröffentlichung noch zu Weihnachten, mal sehen.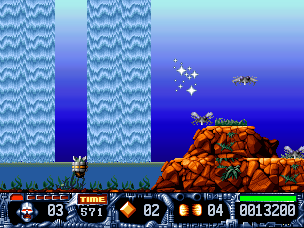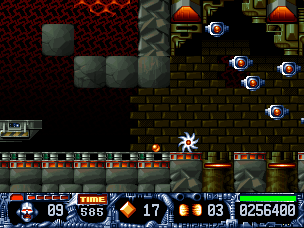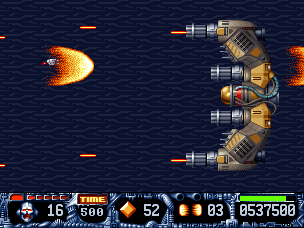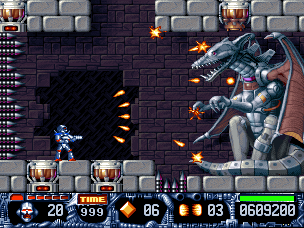 Features:

50/60hz action. All worlds. All enemies. All bosses.

Reprogrammed from scratch.

Full use of AGA enhanced 24 bit / 256 colour modes.

The original games glorious music and sound effects.

Support for 2 button joysticks, CD32 joypads and user definable controls.

Three additional difficulty modes.

Built-in trainer mode.

Option to replace the DOS character sprite with the Amiga version.

Option to look down to see blind jumps.

Optional Gyro Jump controls enhancement.

Restored parallax to Worlds 2-1, 2-2, 3-2 and 4-1 (missing in the DOS version).

Restored animated cogs from World 4.

Restored waterfall and underwater effects from World 1.

Restored background scrolling in Worlds 3-2 and 3-3 boss fights.

Hiscores and options are saved (WHDLoad and A500 Mini versions).

Enhanced secrets. Find hidden drones and follow them. Find all 24 for a special gameplay unlock.


Hardware requirements:

An AGA Amiga (A1200/A4000/CD32) or emulator.

2MB of Fast RAM (floppy version)

8MB of Fast RAM (recommended for WHDLoad version)

Or an A500 Mini


PAL/NTSC:

PAL runs at 50fps, NTSC at 60fps. As with the original, the PAL

version is the intended experience. NTSC versions run slightly faster

and are more prone to slow downs during heavy action, but is still quite

playable.
LINK
The post was edited 1 time, last by Retro-Nerd ().